And the Oscar for Best Livestream Goes to…
Feb 23, 2016 | By Re/code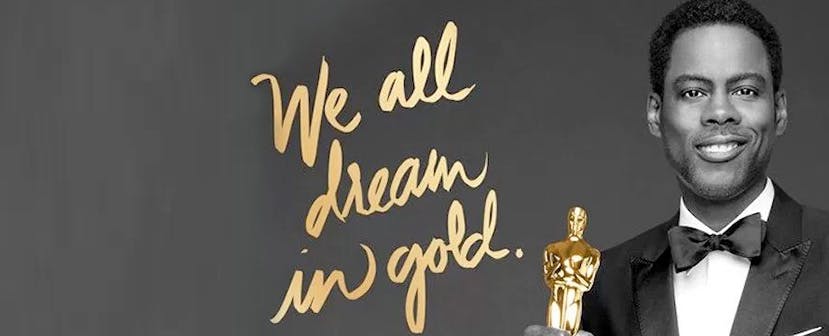 After all, the network had heavily promoted its streaming service, CBS All Access, in the days leading up to the Grammys, hoping to win new subscribers for the $5.99 monthly service. CBS even offered a one-week free trial to encourage people to sign up in time for its awards-show broadcast.
But CBS managed to snatch defeat from the jaws of victory when its All Access service crashed under the load, preventing some users from accessing the live feed. CBS placed the blame on a third-party location services provider that had issues verifying user location. Still, the damage was done, and CBS squandered a glorious opportunity to attract new users to its service.
Here's my question: What will ABC learn from this debacle as it gets ready to livestream the Academy Awards this Sunday on ABC.com and the Watch ABC app?
Fortunately for ABC, it has a much lower hurdle to clear. Why? Because ABC is not providing the stream over a standalone subscription service the way CBS did. Anyone who goes to ABC.com can watch the Oscars free of charge. By contrast, All Access is a paid service. In fact, CBS is the only major network that has launched a pay-per-month streaming service to compete with the likes of Netflix and Amazon Prime.
Running a subscription service is difficult, especially when it comes to the livestreaming of blockbuster events. The reality is that most people are very busy (or lazy), and only subscribe a few minutes before or after the event actually starts. So the difficulty isn't managing the stream itself. The difficulty is managing the infrastructure needed to support all those rapid-fire sign-ups.
Most subscription services would love to get a million new customers. But if all those new subscribers join in the same 10-minute window, that can lead to all sorts of problems. It's not just about delivering the stream to them. It's about dealing with their credit card networks, detecting fraud, putting security safeguards in place and, as CBS All Access discovered, verifying the location of each and every new user.
In the best of circumstances, getting all those pieces right can be challenging. Now try doing it for 10,000 new customers every second. It's the difference between welcoming shoppers to the mall on a normal day and flinging open the doors on Black Friday morning. Pandemonium ensues.
So what's to be done? Networks can start by implementing a better subscription service. A subscription service with sign-up tools that can handle the craziest traffic surges and support customers in very high orders of magnitude. And this is a necessity not only for networks in the streaming business. I'm familiar with one e-commerce site that suddenly went from a few hundred sign-ups per second to 10,000 sign-ups per second. It was Christmas morning and millions of kids wanted to redeem their gift certificates at exactly the same time. The company had prepared well but, ironically, a geolocation provider had an issue that hurt their scalability and in the amplified onslaught its system crashed under the strain. End result: Angry customers and lost business.
One company that really gets it is Netflix. After all, failure is not an option when you're running an immense network that supports a multibillion-dollar business. That's why Netflix created a tool called Chaos Monkey to prevent outages in its streaming service.
"The name comes from the idea of unleashing a wild monkey with a weapon in your data center to randomly shoot down instances and chew through cables — all while we continue serving our customers without interruption," Netflix explains on its tech blog.
Any subscription service can prevent failure through good planning and design. In the case of CBS All Access, it was geolocation verification that caused the glitch for Grammy viewers. But the service should have been designed to degrade gracefully. If one requirement is causing problems, the service should allow it to be turned off in real time. A company might decide, for that moment, that it doesn't really need to verify the location of every single user, especially if it means crashing the service. If people are paying $5.99 to watch the Grammys and instead they're watching a blank screen with an endlessly spinning pinwheel, this is a much bigger problem than a few unauthorized users accessing the stream.
The lesson here for the networks is that streaming is not an accessory or a side business. It's the future of media consumption. They need to realize this, and make the investment required to support flawless streaming services. They need to ensure that the streaming experiences they provide are as solid as their broadcast feeds. The good news is that CBS's Grammy fail will serve as a wake-up call for the entire media industry.
So here's my Oscar prediction: ABC will make that extra investment in load testing and software quality to ensure the very best streaming experience. So we can all relax and enjoy the show — every glitch-free minute of it.
Read complete article