May 28, 2020 | Authored by: Vindicia Team Blogs
Guest blog: How to market subscription billing to your customers
Guest blog by Dustin Kapper, Marketing Director, PayKings
No matter your industry, subscription billing is changing how we do business. According to the Global Banking and Finance Review, 70% of business leaders believe that membership and subscription business models hold the key to future commercial growth.
Those leaders don't appear to be wrong in their assertion. Before the end of the year, all new entrants and 80% of historical vendors in the software industry will offer subscription-based models. For example, Adobe Cloud subscriptions are projected to reach almost 20 million by 2024. Furthermore, 69% of households subscribe to one or more video streaming services, and 41% of households subscribe to one or more music streaming services.
Whether you sell a monthly subscription box or you operate a SaaS business, subscription billing systems have clear benefits for vendors, such as predictable cash flow and automatic payments from customers. However, that doesn't mean it's not without its problems. For instance, a preference for customers to issue chargebacks as opposed to canceling can cause issues for merchants operating in industries with higher churn rates.
With that in mind, how can you market your subscription billing offering in a way that boosts customer retention and avoids those dreaded chargebacks?
Educate customers on the benefits of subscription billing
Most customers are already aware of the benefits of signing up once and then putting their payments on auto-pilot. However, it's still worth reiterating the advantages of subscription payments at the point of sign up. Therefore, make sure to include some (if not all) of the following points in your marketing:
It's less hassle (they only have to enter their details once)
It's safer (less risk of identity theft)
It's the easiest payment method (set-and-forget)
It saves time
No late fees (all subsequent payments are taken automatically)
Again, while an increasing majority of individuals are accustomed to subscriptions, it can't hurt to educate the customer about what they get out of choosing this payment method.
Make subscription billing the primary method for receiving your service
Customer uptake of continuity billing can be a struggle if it only features as an alternative option on your payments page. Therefore, make the subscription model the standard method for paying for your service. If you provide too many payment options, consumers will default to perceived "safer" choices such as a one-time fee, rendering sales volumes and revenues more challenging to predict.
Accept multiple payment methods for subscription sign up
This one is pretty obvious. If you're trying to position yourself as a subscription business, then you're going to need to offer just as many payment methods as you would if you were any other online store. In addition to debit and credit cards, you'll need to look at adding PayPal, Google Wallet, Apple Pay, Amazon Pay, Alipay (if you serve primarily Asian markets), Skrill, Neteller, and ACH direct debits (other countries have similar infrastructures).
Make subscription billing the most attractive pricing option
If you're selling B2C subscription services, like Netflix or Disney Plus, you may want to consider which pricing model is most attractive to your customers.  Many potential clients may balk at a large yearly bundle cost.  But if you break that down to monthly payments of $15 with no contract tie-in and no commitment, suddenly your service is an affordable entertainment solution.
If you're considering lowering the initial investment, a one-week free trial can be useful. With a much lower initial investment, customers will be much more inclined to try your product on a subscription basis. Moreover, as they use your product over the next months their brand loyalty will increase. Once they've been onboarded, you can even remarket a lower price to them if they agree to commit to making a certain number of payments.
Make cancellation as easy as possible
One of the stumbling blocks for customers considering subscription payments is signing up for something to which they could become locked in. For that reason, you need to reassure them that cancellation is just as easy (if not easier) than signing up. For customer experience purposes, this is something that should ideally take no more than a few clicks after a successful login to their account.
Communication of that fact is vital because if a customer perceives cancellation to be a complicated process, their first instinct will be to contact their card company or bank to initiate a chargeback. By being transparent about how to cancel a subscription, you can build more loyalty into your customer relationships and reduce the threat posed by chargebacks and churn.
Educate customers on how your brand will appear on their statements
A customer failing to recognize your charge on their statement is another leading cause of chargebacks. When setting up your subscription billing system, it's critical to choose and instantly recognizable moniker for your charges on statements to avoid unnecessary chargebacks.
It's also wise to make it overtly obvious that customers are entering into a recurring billing arrangement so that they expect your charge every month until canceled. Not only is this good business practice, but it's a compliance requirement for many of the major card companies if you offer a free trial of your service.
Correct positioning of your subscription billing will drive higher adoption rates
How you market your subscription billing to your customers will ultimately have a direct influence on the number of sign-ups. Getting it wrong could result in high churn rates and a deluge of chargebacks. If you accrue too many chargebacks, banks can claim that you're a high-risk merchant. In this situation, you'll need to find a payment processor that is willing to supply a payment processing account.
It's critical to implement an easy-to-understand model that leaves your customers in no doubt that signing up for a subscription is the best way forward. By following the steps laid out above, you should be able to achieve that outcome and drive ongoing revenue from subscription billing.
PayKings and Vindicia
PayKings has partnered with Vindicia to help subscription-based businesses find solutions to grow their business. PayKings provides merchant accounts to companies looking to accept credit card payments online or and reduce their processing fees.
About Dustin Kapper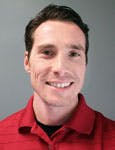 Dustin Kapper is the Marketing Director at PayKings. www.paykings.com
Whitepaper
Which billing platform is right for B2C subscriptions?
Download
Categories