Local OTT Players to Dominate in Asia, Netflix to Lead Market in Australia, Predicts Study
May 5, 2016 | By mUmBRELLA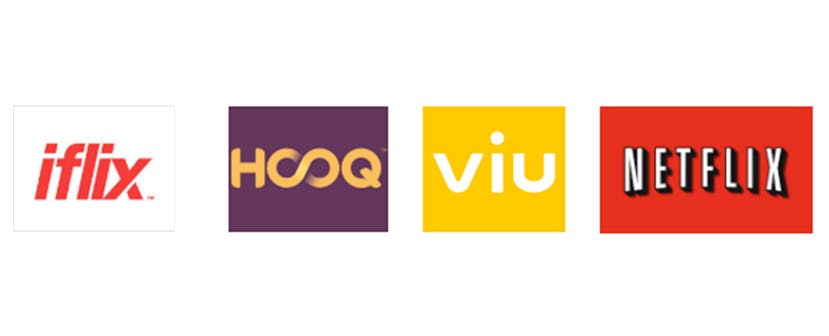 A study by strategy consultancy MTM has predicted that over the next three years locally based over-the-top content service providers are to dominate the market in Asia, while US-headquartered Netflix will have the edge in Australia.
The research, which was based on interviews with 80 regional media industry figures, finds that while Netflix will drive the overall awareness and adoption of OTT content services in the region and will lead the market in Australia over the next few years, it will be local players, such as Malaysia's Iflix, Hong Kong's Viu and Hooq from Singapore, that are to win out elsewhere.
The study, which focused on Indonesia, Thailand and Australia, found that adoption of OTT services has been relatively limited so far because of intense competition, relatively low internet penetration in many key markets, poor broadband infrastructure, high levels of piracy and relatively low levels of awareness.
However, over the next 12-24 months the region will reach a "tipping point" for OTT, the study, commissioned by programmatic company Ooyala and subscriptions firm Vindicia, finds.
The premium OTT market in Australia is to increase from $85m in 2015 to $230m by 2019, from $7m to $40m in Indonesia, and from $8m to $45m in Thailand.
The key question for Netflix, which launched in a whirlwind of publicity in February this year, is whether or not it can appeal to local tastes.
"Unlike in Australia, where Netflix launched in March 2015, many consumers in Thailand and Indonesia have strong preferences for local-language content – but addressing this demand across a large and diverse region will be difficult," the report reads.
"Netflix will also face competition from strong local providers, many of whom have existing payment relationships adapted to local conditions and are able to bundle low-price OTT offerings with other services."
The best route for Netflix may be through-the-middle distribution deals with pay-TV platforms, such as the deals it has done with StarHub and Singtel in Singapore, the report suggests.
As for local players, many have struggled to differentiate themselves so far, and rely on licensed content from the US that they offer to existing subscribers.
As such, some local operators will close as competition intensifies, the study suggests, others will merge, and the well financed operators will expand rapidly across the region, as Viu, Iflix and Hooq have done.
The key battleground will be marketing from local telcos and pay-TV providers pushing premium OTT offerings to their customers, the report's authors reckon.
"The launch of Netflix across the region is undoubtedly helping to stimulate increased activity, as incumbents look to defend their businesses and to capitalise on growing awareness and consumer demand for low-priced OTT offerings," the study reads.
Mobile and payment methods will also be key.
Providers could stand to gain from producing shorter-form premium content such as 20-30 minute TV series, which is more suitable for mobile consumption and viewing on the go.
And providers will need to provide flexible pricing plans, rather than relying solely on a flat-rate monthly subscription package, so suit the many in the region who do not have a credit card, the report finds.
Read complete article