February 25, 2016 | Authored by: Vindicia Team Blogs
Brick-and-mortar retailers try on subscriptions for size
Many established retailers are now taking advantage of subscription billing. As subscription boxes become more popular, existing businesses are creating boxes as a way to gain some extra revenue. Retailers now understand they can combine subscription business models to suit a wider variety of customers. Traditional shoppers can still pay for one item at a time, while subscribers can receive curated boxes on a rolling basis. Subscriptions are a win-win, providing an opportunity for businesses to gain more sales from existing customers and new ones.
Brick-and-mortar retailers get into subscriptions
While start-ups like Dollar Shave Club and Birchbox led the subscription trend, established retailers are starting to see the advantages as well. With the name recognition that comes from being an established retailer, brick-and-mortar brands could be real competition for smaller businesses.
"There are definite benefits to having a physical store front."
Adidas is the latest brand to jump into the subscription box craze. The box, which goes for $600 a year, caters to busy female athletes.
"They would rather actually be working out than going to shop for their workout gear," Chris Brewer, Adidas's category director for running, told The Washington Post.
Adidas has enlisted celebrity fitness gurus to curate each box, including celebrated trainer Nicole Winhoffer. The brand ships out four boxes each year, which are filled with the latest must-have fitness items.
Omnichannel advantages
Subscription boxes without a brick-and-mortar home are incredibly successful, but there are definite benefits to having a physical store front.
For instance, beauty brand Sephora also entered the subscription fray with its Play! by Sephora box. For $10 per month, subscribers get a box with five products. The shipment comes with a booklet with advice and tutorials for how to use the items. In addition, Sephora includes a PLAY! PASS subscribers can bring to their local Sephora for a one-on-one tutorial from an expert. The brand is taking advantage of its established presence to encourage subscribers to stop by the store.
This could be why Birchbox recently opened its first brick-and-mortar storefront in Soho. According to New York Magazine, the physical location allows the brand to get a better idea of what its customers like and which ones they don't care for.
In addition, as Katia Beauchamp, one of Birchbox's founders, told the publication, most beauty products are still purchased offline. Once the brand introduces customers to a product they like, these shoppers are likely to head to a competitor to purchase it again. By introducing a storefront, Birchbox hopes to gain more of these sales.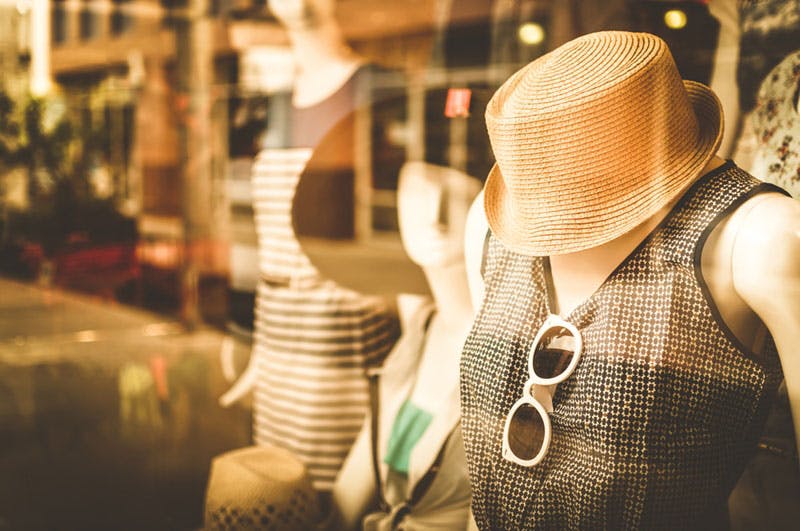 Renting clothing through subscription billing
As subscription retailing continues to boom, other brands are discovering new ways to use subscription billing service to entice customers. Rather than providing items subscribers keep for good, some businesses now provide rental services. Customers wear the clothing provided, then send it back.
Le Tote is one example of this model. Subscribers receive their shipment of clothing and jewelry, wear it as long as they want, then return it Le Tote. Shipping is free both ways.
As Logan Whiteside, a happy Le Tote customer, wrote for CNN, in a small NYC apartment, people often don't have room for a huge wardrobe.
"I own the staples, and I rent almost all of the rest," she wrote. "That pushes me to try new things I wouldn't necessarily buy. It keeps my wardrobe fresh, and my closet lean."
It also makes sense for rental brands to have a storefront, as Rent the Runway has discovered. The retailer enables customers to rent clothing items for a short period of time before returning them. According to the Chicago Business Journal, the brand will soon open a brick-and-mortar space in the Chicago.
There are numerous ways for retailers to take advantage of subscription billing and brick-and-mortar spaces at the same time. These models combine the convenience of online with a physical space that enables customers to engage with the brand and see products up close. To reap the full benefits, it's important to have a high-quality subscription billing partner by your side.
Whitepaper
Which billing platform is right for B2C subscriptions?
Download
Categories