October 3, 2018 | Authored by: Vindicia Team Blogs
Guest blog: The prospects for premium OTT
Guest Blog by Nick Thomas, Associate Director, MTM
What are the prospects for premium over-the-top (OTT) services – standalone subscription film and TV services – across the world? How will this vary by region and by the market? What kinds of offers will encourage consumers to pay for premium OTT services? How has the global rollout of Netflix impacted local and regional markets? What is the likely impact of direct-to-consumer OTT offerings from the likes of Disney? How are local broadcasters, pay-TV providers, and telcos responding?
To answer these questions and more, Vindicia, who provides subscription management solutions, commissioned MTM to explore the development of premium OTT services across four regions: Western Europe, USA, Latin America, and Asia Pacific. The results are now available in an in-depth research report entitled The Prospects for Premium OTT: Industry Perspectives on the Evolution of the Global Market.
This actionable report concludes that the demand for high-quality paid-for video services delivered via OTT is growing in all regions of the world. While it is important to understand local and regional trends, industry executives in all markets now recognize that exclusive content, appropriate pricing, and seamless payment solutions are all key to acquiring new subscribers.
You can access the full report here, but some of the key takeaways are as follows:
Premium OTT services will grow at an average CAGR of 9.7% by 2020 in the ten countries surveyed
Local, niche, and direct-to-consumer providers will succeed in securing market share against Netflix, Amazon, and Hulu
Connectivity and frictionless payment solutions are key to subscriber acquisition and retention
Premium OTT in Western Europe will grow strongly in the next three years. The UK will remain the largest market, with revenues forecast to rise from US$1.18 billion in 2017 to US$1.63 billion by 2020, a CAGR of 11.3%
In the US, Netflix, Amazon, and Hulu will continue to dominate Premium OTT revenues overall, but new competition will come from direct-to-consumer offerings from the likes of Disney, specialist services such as Crunchyroll and WWE, and live sports delivered via OTT
As a result, US revenues from premium OTT services are forecast to rise from US$16.38 billion in 2017 to US$21.22 billion by 2020, a CAGR of 8.9%
The market for premium OTT services in the Asia Pacific will be driven by pan-regional players, such as HOOQ, Viu, and iflix, that focus on local content and are priced for local audiences
In Latin America, improved broadband connectivity is driving growth in premium OTT subscriptions, where local content offerings are bundled with internet access. However, greater connectivity is also encouraging content piracy.
The report has generated significant coverage to date for MTM and Vindicia, including the following:
About Nick Thomas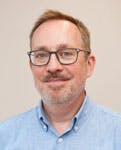 Nick Thomas is an Associate Director at MTM, with over 25 years' experience in the media and communications industries. Nick joined MTM from Ovum, where he was the Practice Leader for Digital Media, He was formerly the lead analyst for European media at Forrester Research. At MTM he helps technology and media companies create market-leading thought leadership.
Whitepaper
Which billing platform is right for B2C subscriptions?
Download
Categories