April 7, 2020 | Authored by: Vindicia Team Blogs
Guest blog: Why sports rights holders are launching D2C streaming services
Guest blog by Tim Westcott, Director, Research and Analysis, Channels and Programming, Omdia
There are several reasons why sports rights holders are giving serious consideration to launching direct-to-consumer (D2C) online streaming services—and why many have already done so.
Thanks largely (though not uniquely) to Netflix, consumers have enthusiastically embraced viewing content on a variety of internet-connected devices—PCs, mobile phones, and tablets—as well as on smart TV sets.
Sports is overwhelmingly viewed live, which means it's not really suited to the key functionalities of what Netflix calls the era of internet TV: timeshifting and binge-watching. But a move online brings a host of other benefits.
Of course, the COVID-19 pandemic has led to the postponement or cancellation of a series of events, including the summer showcase events of the Olympics and Euro 2020, all of these opportunities are on hold right now.
Demand for online sports content
According to Omdia consumer research conducted in Q4 2019, 1 in 10 survey respondents in the US subscribe to a standalone online sports subscription service, while 32% of all pay-TV and online video subscribers in the US claimed that sports content was the leading factor in their choice of a subscription service. The appetite for standalone sports subscriptions is even higher among millennials: 17.5% of respondents in the 25-34 age group said they had an online sports subscription at the end of 2019.
Even sports rights holders able to negotiate lucrative deals with broadcasters and cable channels face an inventory issue: they have more content than can be easily squeezed into linear TV schedules. And any linear channel, however niche, has certain expectations about the number of eyeballs they need to attract.
Online platforms don't have the same capacity constraints so that viewers can switch between simultaneous streams of multiple matches and fans of teams or sports with a more niche support base can be served. The live sports experience can also be enhanced with stats, replays, a choice of camera angles, and other innovations.
The move toward direct-to-consumer models
Furthermore, many of the world's leading media companies, including Walt Disney and Warner Media, are pivoting their businesses to D2C models because they want to get a better idea about what their customers watch, for how long, and where.
Availability of consumer data presents not only opportunities to improve the service for the consumer, but also create additional revenue streams, whether through advertising, content recommendation and discovery, or new service packages and tiers. Sports rights holders already know the value of using social media to develop a closer relationship with fans; live streaming is the last link in the chain.
What's holding back some rights holders?
Some considerations are holding back some rights owners from a wholesale rush direct to the consumer. Long-standing relationships with broadcast partners have been highly rewarding for many rights holders and severing the links is difficult. New tech companies, though some have dabbled in sports, seem to have no interest in triggering a new era of rights inflation by competing for major sports rights.
Live streaming has been dogged by issues with latency, managing audience peaks, and handling and authorizing payments. Few major sports services have been able to avoid glitches and teething troubles.
However, solutions to many of these problems are out there—above all, the advent of 5G—and with the right partners, rights holders, federations and leagues, and clubs can take full advantage.
Vindicia solutions for D2C sports services
Vindicia subscription management solutions for sports support the entire D2C subscription lifecycle. Rightsholders can monetize more fans, retain them longer, and apply data-driven subscription intelligence to increasing revenue. Digital content can easily be packaged in a variety of ways, including seasonal subscriptions, team-focused subscriptions within league-based services, pay-per-view events, one-time viewing options, and special offers and bundles for VIPs and season ticket holders
For example, Barcelona FC is set to launch the new Barça TV+ service, using the Vindicia subscription management platform. The new service is designed to build a direct relationship with fans and equip the club with a better understanding of its fan base and user behavior.
Omdia sports white paper
A forthcoming Omdia white paper for Vindicia will discuss what it takes to launch and run a D2C sports service. Omdia will highlight the opportunities and challenges faced by sports clubs, leagues, and rights aggregators entering this field and present case studies of successful pureplay online sports services, including DAZN and NBA. Stay tuned.
About Tim Westcott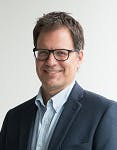 Tim Westcott is Director, Research and Analysis, Channels and Programming, at Omdia. www.omdia.com
Whitepaper
Which billing platform is right for B2C subscriptions?
Download
Categories