December 4, 2018 | Authored by: Vindicia Team Blogs
Guest blog: Why the Vindicia partnership makes sense to Softrax
Guest blog by Tom Zauli, SVP and GM, Softrax
Recently, Softrax and Vindicia announced an expanded partnership that would enable Vindicia to sell Softrax's advanced revenue recognition technology as a bolt-on to their award-winning CashBox solution. In my mind, this partnership marks an inflection point in how companies will manage their back-office processes going forward.
How we got here
Until recently, the go-to playbook for the back office was to make a 7-8 figure investment in one of the large, all-in, ERP systems out there such as Oracle or SAP. These systems attempt to be all things to all people. For this reason, they are infamous for being a "mile wide and an inch deep" in terms of functionality. Because of this, for companies with any complexity, this was sure to be followed by another 7-8 figure investment in services to accomplish the customizations necessary to truly support the business.
The purported benefit was that this enabled a one-vendor solution. Everything could be maintained in one database. Integration issues were minimized. However, the downside was tremendous. First, it created the vendor and version lock-in that proved to be fantastic for the ERP provider, but catastrophically expensive and limiting for the company back-office. Second, there were few people within the company that truly understood the customizations, leading to an explosion of spreadsheets throughout the organization that was more like cancer of risk and inefficiency than anything. The result of all this was so eloquently stated by the late Steve Jobs in an interview in which he described the success of the "Friends and Family" program at MCI. Through this billing program, MCI was able to capture considerable market share, not because other vendors such as AT&T didn't understand the value in the new billing paradigm, but because these competitors could not match it. They simply could not modify their monolithic, back-office systems rapidly enough to enable the new model. The result for these competitors was the loss of a considerable amount of market share to MCI.
The world is changing
"Friends and family" was a relatively simple billing model. Things are getting increasingly complex at a near exponential pace. Three transformations are forcing the back office to evolve or get crushed. These are:
The migration from traditional purchase/license-based business models to a subscription or renewal-based
The advent of the Internet of Things (IoT), creating both one-time and recurring billing needs
The significant new regulations around revenue recognition embodied in the new ASC 606 / IFRS 15 guidance
To meet this new world order, there are those that would recommend replacing the old, monolithic, ERP systems of the past with new, extensive platforms designed for the "new normal." However, this approach represents a false promise. It assumes that with the new normal, back-office change will end. It assumes future events will not require continued back-office agility, that these new monolithic systems will not fall victim to the "mile-wide, inch-deep" problem that plagued systems of yore.
The optimal solution
The reason I am so excited about our expanded partnership with Vindicia is that it is a dramatic step toward what I believe will be the proper future of the back office. In the future, the ERP system plays a role to be sure. However, it is used as a backbone to act as the "trunk" of corporate processing. In this role, there should be no requirement for customization. Rather, as areas of the business require flexibility beyond those supported by the "back-bone," it is augmented through selection, among many, of the purpose-built solution most closely matching the new requirements. The point applies whether it be the need for a billing solution, a revenue recognition solution, an HR component, or any of the other major functional areas typically handled by an ERP or similar system.
The benefit
There are several substantial benefits to this approach. First, it enables companies to maintain their investment in their current ERP. It avoids the cost, disruption, and risk associated with a rip-and-replace of the existing system. Second, it enables companies to choose from many of the purpose-built solutions on the market, each designed by a vendor laser-focused on a particular area of the back office. This ensures that requirements are met, in-total or in-majority, via out-of-the-box functionality. The net result is a golden path enabling the back-office to rapidly increase automation and capabilities through an "evolution not revolution" approach. And yes, there could come a point in time when one or more modules must be replaced as the world changes, but better to replace a single module than a complete rip and replace, no?
Some would point back to the integration or data issues referenced above as a downside to this "ERP Augmentation" approach. However, in my opinion, these issues have largely been resolved via web services and other technologies only recently available in the grand scheme of things. Further, for most ERP vendors, the only way to keep up with change has been to acquire companies with the technology they needed. These acquisitions typically take the form of a component integrated exactly as it would be if selected off the shelf prior to the acquisition, therefore, nullifying any data or integration benefit of the platform approach. In fact, it's often the same teams performing the same integrations exactly as they did prior to the acquisition.
Speaking specifically to the Vindicia-Softrax partnership. These data and integration issues are minimized due to the nature of the requirements. Regarding data, other than a list of product SKUs required to support the reallocation of revenue, there is no master data maintained within the Softrax revenue recognition component. Data is passed from Vindicia to Softrax on the transaction as part of the pre-built integration in a one-directional flow from Vindicia to Softrax. As far as the integration itself, a benefit of the world of accounting is that accountants, while desirous of real-time information, do not want data changing during the day while they are trying to perform reconciliations and other checks. They prefer these integrations to occur as a nightly transfer of data to be examined the following day. Any complexity related to real-time integration is thus nullified in favor of nightly, scheduled migration of data from one system to another in a highly controlled and secured manner.
On the other hand, with the partnership, each party remains laser-focused on improving its own area of functionality. We move forward with the knowledge that we may need to integrate not only to each other but to a host of other systems, whether home-grown or otherwise, as we will encounter them from implementation to implementation. We are aware of this and prepared for it. We are not trying to be all things to all people. We are not trying to be the new all-in platform that replaces the old all-in platform. We have learned from history, and we are ready for a new future.
About Tom Zauli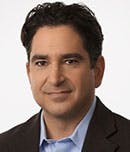 Tom Zauli is Senior Vice President and General Manager at Softrax. He has worked in the area of automating complex revenue recognition for over 5 years with Softrax. Prior to this, he has over 17 years of experience with start-up software companies, including SES, HyPerformix, Parasoft, rPath, and iTKO. Mr. Zauli started his career as an Electrical and Systems Engineer for GE Aerospace.
Whitepaper
Which billing platform is right for B2C subscriptions?
Download
Categories