August 22, 2018 | Authored by: Vindicia Team Blogs
How to align products to the needs of your super users
Creating a subscription product that pleases everybody isn't a realistic option. So what is your business supposed to do?
Should you create two versions of your product to expand its appeal? Maybe you need four or more - one to suit each gender, age group, or other demographic of your target audience. But even then, there will be some outliers who are unsatisfied. What's more, the ROI might not be worth it.
So what are your options? How do you design a subscription product, and who should you design it for?
One school of thought is that it's best to spend your time and energy targeting your super users: the people who love your product, service, and business.
This may sound counterintuitive since only a small percentage of your customers fall into this category. But super users are more than subscribers who simply like your product or use it a lot. They're true advocates for your brand.
Who are your super users? Identifying their qualities
Superusers are the people engaging with your subscription business the most – in every respect. Their satisfaction goes beyond simple enjoyment of your product. They:
Support your product
Believe in it
Identify with it
Advocate for it
Using the product often would make these people "heavy users," but their dedication extends beyond that. Superusers are the ones telling their friends about your service. They give you suggestions for product improvements, respond to all of your surveys, and are willing to provide a testimonial or case study. They get engaged by any means possible, whether by leaving comments (on news articles), rating quality (on OTT content), or taking other actions.
"Superusers are the ones telling their friends about your service."
Superusers are often active in support forums where other users ask questions. In this way, they can function as a sort of impromptu help desk or customer support resource. That's why you need to design for them and nurture them. You have to turn a prospect into a customer and then into a superuser. It's a process. So be sure that you treat consumers in such a way that the path to becoming a superuser is open to them.
Creating a product that meets the needs of super users
Okay, so you know how to identify your super users. How do you create or improve a product that best meets their expectations?
Identify areas of success
What products or features do your super users engage with most often? What do they sing praises about?
This is not necessarily a trivial task, but it's well worth the effort. You have to really get to know your users. You can employ multiple methods to find out about them and what products and features they prefer. Offer up questionnaires, surveys, and polls – super users are more likely to answer them and make suggestions. Also, track your sales data. Make note of what products and services best upsell to these users.
Once your research is completed, you will have detailed information on the components to enhance or expand.
Identify areas of friction
You know what to improve, but what should you avoid? Look to where your super users experience the most friction. The answer may be different than that of your other customers, but these results just as valid – possibly even more so, given the advocacy power that super users have.
Inspire positive feelings of success
One of the topics of conversation at this year's INMA Media Subscriptions Summit was how personal, emotional connections inspire subscribers to stay. Keep this idea in mind when working to strengthen relationships with your super users.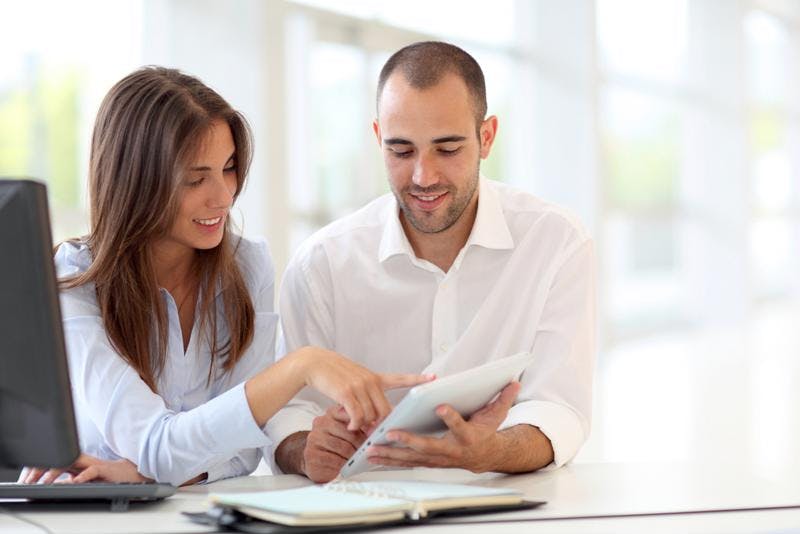 Marketing that creates positive feelings in the customer has the most impact
Robbie Kellerman Baxter, the author of The Membership Economy, asked some pointed questions during the conference.
"What's in it for the customers?" she said, according to the INMA roundup of the event. "What's in it for the business? In between, you will find the trusted relationship."
Investing in your super users and having them in mind when designing your products helps your business create an environment conducive to generating high levels of engagement and strong emotional connections. These are the best defenses against churn. After all, it's easy for customers to actively end subscriptions – or, through passive churn, allow subscriptions to lapse - when they have no emotional connection to the product or brand. It's much more difficult to call it quits when they view the subscription as part of who they are, how they communicate, or how they manage their lifestyle.
Furthermore, by tailoring your product to this group, you'll likely increase the percentage of super users compared to your overall customer base by boosting general engagement and increasing lifetime value. Imagine if, today, a mere 1 percent of your subscribers are super users. By designing for only this 1 percent, you create a product that can appeal to and engage more of your base. That 1 percent of super users will grow, expanding to make up a larger chunk of your subscribers. This is a perfect recipe for extending the number of times consumers stay with your product or service.
Think creatively
Now, it's time to start brainstorming. How can you turn the answers to the above questions into new, compelling products?
Engaging with super users is something you need to think about throughout all of your processes – advertising, onboarding, ongoing communications, retention efforts, setting up forums, newsletters, etc. Design these processes for super users, and you will find more customers staying engaged and increased conversion rates. But don't take it to extremes at the expense of totally ignoring potential audiences.
This strategy is very easily seen in marketing. Ad campaigns with purely emotional content perform twice as well as those with only rational content, per Neuromarketing. It makes sense that these results apply to product creation as well.
As tech journalist David Spark wrote for Mashable, people aren't born as super users. They start as average consumers – sometimes satisfied, sometimes not. It's only through the business's efforts to build personal relationships that these people become advocates for brands.
"[Super users] help us spread company news and updates to a much wider audience than we would ever reach with emails, newsletters, and press releases alone," Matthew West, social media manager for a computer-aided design application company, told Spark. "Prospects and customers tell us about things that they learned not from our company blog or website, but from one of these super users."
Vindicia can help
As the Subscription People, we understand the business of subscriptions and the benefits of nurturing super users. Vindicia has years of experience and the necessary Subscription Intelligence – including millions of data points – that can help inform product decisions and best practices. Contact us today to learn more about how we can assist your business.
Whitepaper
Which billing platform is right for B2C subscriptions?
Download
Categories