February 13, 2016 | Authored by: Vindicia Team Blogs
How to create a successful smart home device
While the Internet of Things has been on everyone's mind for the past few years, the smart home is emerging at the epicenter of connected devices. Consumers and developers alike are jumping into this market, embracing IoT devices in the home that increase efficiency.
Growing interest in smart homes
A recent report from iControl found 50 percent of people intend to buy a smart home product within the next year. Younger consumers are even more ready to adapt a connected home - with almost 80 percent of millennials indicating they are excited about smart home developments.
A report from VisionMobile noted that developers are also drawn to the smart home space. There are 1.4 million developers active in this vertical - more than any other industry, from retail to industrial IoT.
With all of the companies already investing in smart homes as well as those that plan to do so in the future, the market will likely become competitive quickly. Here are a few tips for success in the smart home industry:
What consumers want
According to iControl's report, 90 percent of consumers are interested in investing in smart home devices for the sake of personal security. However, there are other motivations emerging, such as the potential cost savings and positive environmental impact from monitoring energy use more closely. All together, here are the products consumers are most interested in:
72 percent say self-adjusting thermostats.
71 percent are interested in doors that can be locked remotely.
68 percent want a master remote control.
65 percent indicate home monitoring cameras.
65 percent are interested in automatic, adjustable outdoor lighting.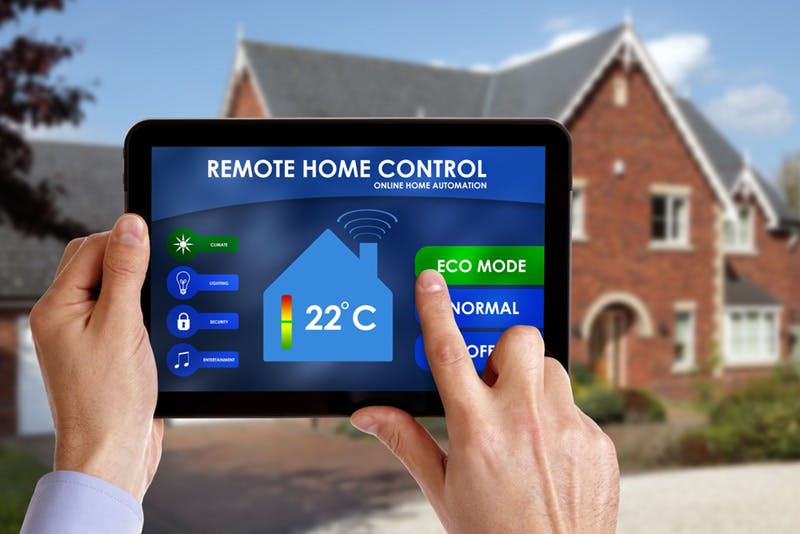 Make it a service
For any connected device, the ability to market the product as a service rather than just an item is crucial. As a device connected to the cloud, companies have the opportunity to create a long-term connection with customers by monetizing the service through subscription billing. This also gives device-makers the opportunity to consistently upgrade the service and even create opportunities for upselling.
Education
The more consumers know and understand about the smart home, the more interested they will be in purchasing these items. To set the stage for success, device-makers should invest in methods to educate consumers about the benefits of connected devices in the home.
Usability
As it stands now, the smart home is often criticized for being less functional than advertised. Many devices don't function together optimally or simply don't meet the promise of the home of the future. For instance, a user needs to go through a mobile app to turn down the lights when using the switch would ultimately be faster. Developers need to focus on how to make smart homes more seamless, which means keeping various device ecosystems in mind and coming up with possible alternatives to app-controlled devices, such as speech activation.
Smart homes are an exciting part of the IoT industry. By keeping these tips in mind, developers could be well on their way to producing successful consumer devices.
Whitepaper
Which billing platform is right for B2C subscriptions?
Download
Categories