April 24, 2019 | Authored by: Vindicia Team Blogs
How customer success solves subscription billing concerns
A subscription-based billing model is an enticing prospect for new enterprises and established organizations alike. However, adopting or switching to a subscription-based model comes with some uncertainty and unease due to unfamiliarity with the business model and what needs to be done to succeed.
Vindicia's Customer Success teams assuage these fears both for new subscription businesses and for established organizations trying out or transitioning to a recurring revenue-based model. Vindicia's Customer Success teams guide merchants on all aspects of deploying and optimizing subscriptions to promote profitability. 
Why organizations fear billing change
Just consider all of the different ways in which a shift from a traditional, up-front payment model to a subscription model impacts operations. Pricing, financial reporting, sales compensation, customer management, customer support, growth strategy, business targets, and more all need to be modified.
For most merchant organizations, billing is not a core competency; they would rather focus on what they do well, rather than grapple with the intricacies of subscription billing and the required changes to their ecosystem and processes.
The day-to-day logistics of running a subscription business are very different from a traditional organization. Training an organization to become an expert in new processes and systems is neither trivial nor instantaneous. 
So it's completely understandable that some decision-makers, even if they recognize the advantages of a subscription model, would balk at the idea of generating trauma in their organization, especially when left to go it alone.
That is one of the reasons why Vindicia's Customer Success teams exist. These teams are devoted to making the transition to a subscription model as easy and painless as possible, and to ensuring that merchants get the most value out of their billing system in ongoing operations. We excel at helping our clients navigate and profit from the transition.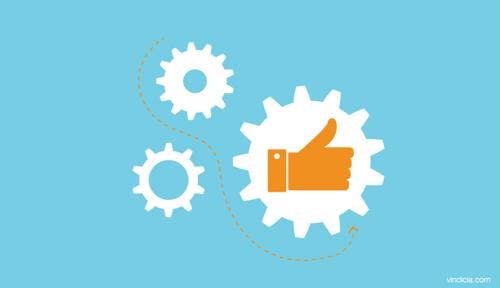 Vindicia's Customer Success teams work with our clients to optimize their subscription billing solutions.
The life cycle of customer success
Vindicia's approach to Customer Success revolves around four stages: consultation, deployment, support, and merchant advocacy.
Consultation: Before a new client has even signed up for Vindicia's services, the Customer Success team offers expert advice. Drawing from industry research, best practices, and the experience of our own customer base, we share with prospective clients which solutions have worked best for similar businesses in similar situations. For example, if a sports entertainment organization is looking to monetize sports content, we can help them define their offerings, bundles, and price points.
Deployment: Customer Success plays a critical supportive role throughout the deployment process, from kick-off to production. The Customer Success teams are on hand to address concerns that merchants face about the business, logistics, deployment, and future production.
Vindicia's Customer Success representatives also review with the customer all best practices regarding all aspects of the business from payment methods and currencies, to campaigns and business models. Team members also help formulate the most effective payment and billing policies for each client. For instance, they can recommend how to optimize payment card retries in order to minimize passive customer churn.
Support: Support refers to an ongoing relationship with merchants, post-production. This is where the rubber really meets the road with Vindicia's Customer Success services. After a billing system is up and running, Customer Success teams serve as Vindicia's main point of contact. Their mission is to ensure that every aspect of Vindicia's platform performs at the highest level and delivers true ROI.
"Vindicia's Customer Success is in the business of protecting our clients' revenue."
The Customer Success team is the focal point for operational issues. They facilitate tech support, problem resolution, and ticket requests by coordinating with Vindicia's technical teams. Issues can be quickly assigned, escalated when necessary, and addressed without delay.
Vindicia Customer Success experts proactively identify potential customer experience issues and work hand in hand with clients to address them. For example, inconsistent billing practices are a major source of friction with customers. Customers can be frustrated by bills that are not issued on the same day or do not reflect the same price month to month. In the same fashion, any unexplained changes to the billing process could turn away existing customers and increase churn.
Merchant advocacy: As you can see, the Customer Success team is in the business of protecting our clients' revenue and ensuring that operations are optimized to minimize friction, improve the customer experience and streamline payment processing. Customer Success representatives provide guidance on every facet of subscription management.
With that goal in mind, our Customer Success team conducts Customer Business Review Sessions with clients to review, measure and assess the performance of their subscription management systems and strategies. Using deep-level analytics, team members compare our clients' business performance metrics with established benchmarks from similar organizations. That may include competitors or other industry members, businesses that operate at a comparable scale or sell similar offerings, or organizations that have overlapping customer demographics. All this data is anonymized to protect the privacy of our other clients.
The Customer Success teams also work to identify ways to evaluate and recommend improvements to capture more revenue using Vindicia's CashBox or Select features, for example by looking for ways to reduce subscriber churn and extend the lifetime value of existing customers. Even small upticks in revenue capture and customer retention have a substantial effect on growth and profitability, and our Customer Success teams are always on the lookout for these opportunities.
Let Vindicia guide your subscription billing implementation
As more industries gravitate toward subscription services, it's important to keep in mind that very few established subscription businesses view billing management as a core competency. In most cases, organizations are better served working with an external expert to optimize their solution from the outset and continually improve upon that foundation using industry best practices and data-driven insights.
At Vindicia, we're the Subscription People and we mean business. Our Customer Success teams provide our clients with the confidence they need to embark on a subscription billing deployment project. They provide expert advice and consultation from presales to implementation and all the way through to post-production optimizations, handling issues as varied as billing, financials, and business models.
Vindicia's approach to Customer Success has been time-tested over the course of dozens of deployments, implementations, happy customers, and successful working relationships. To find out more about our successful approach to Customer Success, contact Vindicia today.
Whitepaper
Which billing platform is right for B2C subscriptions?
Download
Categories