September 18, 2018 | Authored by: Vindicia Team Blogs
Leverage transaction data to personalize your subscription service
Personalization is highly valued by consumers. A benefit of the big data age is that companies can more closely tailor their products and services to customer preferences using information collected from myriad digital touchpoints.
Subscriptions are highly personal in nature. Entertainment streamers often have favorite genres, and a number of curated box services exist for niche customers. The more your business knows about the customer, the better able it is to personalize the service.
Yet given the wide variety of data streams that subscription companies have to draw from (e.g., usage, activity, purchase history) one area tends to slip by underutilized: transactions. While customer payments might not be as alluring as other sources, they can hold just as many useful insights for personalization and delivering a high-quality experience.
"80% of customers are more likely to buy from a company if the experience is personalized."
Personalization: A desire across all subscription customers
The value of personalization was recently underscored by 2018 research from McKinsey & Company. In analyzing the subscription economy, McKinsey grouped customers into three general classifications: replenishment, curation, and access. Replenishment subscribers get regular deliveries of products and home essentials (like cleaning supplies or razors); curation subscribers receive boxes or crates that hew closely to their preferences in categories like clothing and food, and access subscribers sign up for accounts to take advantage of member privileges available through a subscription.
One thing McKinsey found was that every class of customers put a big emphasis on personalization. Both curation and access subscribers cited personalization as the most important reason they continued with the service (28 percent). A high rate of replenishment subscribers also placed personalization at the top of the reasons for staying on (22 percent), only slightly behind convenience and the value of a dollar spent.
The impact personalization can have is further backed up by Epsilon research released earlier this year, which found that 80 percent of customers said they would be more likely to give their business to a company if it offered a personalized experience. Overall, 90 percent found personalization appealing.
Digging into transaction data
In reality, subscription-based companies don't have to be told to personalize their services and products; most are already well-engaged in such efforts to tailor the customer experience. However, such businesses can always take personalization further.
It has become standard practice for subscriptions to offer recommendations based on customer usage or activity, like an SVOD service highlighting a cult classic movie for a comedy fan. This is primary intelligence for services to collect and analyze, but transaction data can prove just as useful if companies feel like they're exhausting the typical means of personalization and want to continually improve.
The sober minutiae of payment transactions hardly seem like the fuel for that personalization on its face, but look closer and it can provide unique insight. Scrutinizing payment data can help turn subscription businesses into subtle clues they can use to further leverage a personalized experience or marketing promotion. It begins with evaluating what customers buy and, sometimes more importantly, how they buy.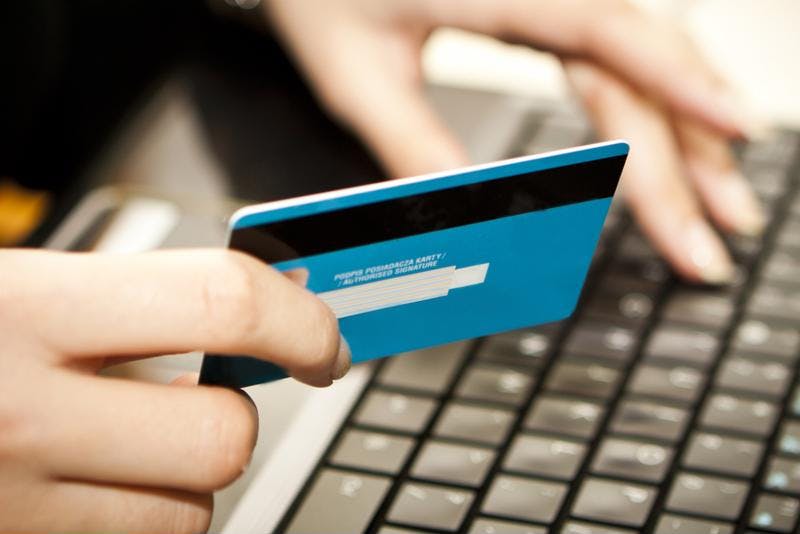 What can transaction data tell your subscription business?
What customers buy
Cross-selling and upselling are big opportunities to increase the lifetime value of a customer. For replenishment subscribers, it could mean adding complementary products to regular delivery. For an access subscriber, it could be offering an upgrade from the current level of service. Either way, the basic intelligence companies have to work within these pursuits is transaction data. Purchase history is essential to crafting the best offer, both in terms of substance and timing, by:
Identifying related products or services that a customer may be interested in given what they've bought previously
Examining the sequencing of a customer's buying activity to pinpoint the best times to increase communications and outreach
There's strength in numbers, and the more transaction data a company has, the deeper its understanding of the customer base becomes. Transaction data from the individual contributes to the collective, and finding similar customers' purchase history could allow services to further positively augment the experience. This can be seen in Amazon displaying products other similar users bought. Curation subscriptions can even benefit from amassing transaction data if they uncover patterns, interests, or trends that point to new products and services.
How customers buy
Beyond the "what," the "how" of transaction data has a lot to tell. Tracking the actual ways in which a subscriber pays — whether by card or through an online account — can help companies facilitate easier transactions, which adds to personalization.
For instance, if a customer switches from debit to ApplePay, it could be an indication that the customer is more likely to make purchases from a mobile device. If the business looks at usage data in tandem with transaction data and sees a general shift toward mobile activity, it could enhance the way the service understands the customer, e.g., a shift in purchasing and consumption from PC to mobile. This may, for example, feed into how the subscription company communicates with or markets to that consumer and consumer segment. This nuanced level of information may prove valuable in personalizing the subscription to increase convenience, value, or loyalty. Knowing a customer is partial to mobile can have an impact across the lifecycle.
The currency a customer uses can also provide hints. For companies with international operations, considering currency can open doors to further personalization by amplifying the local aspect of the subscription. This may come in the form of curating content or recommendations for entertainment produced in their country or language, or a box that sources products from local merchants or businesses. Localization can be as valued as personalization in the customer experience.
Teaming with Vindicia to manage transactions
Gleaning insights from transaction data can provide subscription-based businesses with an edge in personalizing their services, products, and promotions. However, managing transactions and all the data generated from them can be an intensive task.
By working with the Subscription People at Vindicia, businesses can gain tools and capabilities to efficiently process transactions and effectively extract insights from the data. Vindicia understands the role of data well; businesses can take advantage of our Network Effect — which is informed by hundreds of millions of transactions — to train their focus on payments and the intelligence held therein. Contact us today for more information.
Whitepaper
Which billing platform is right for B2C subscriptions?
Download
Categories