July 9, 2019 | Authored by: Vindicia Team Blogs
Trends in gaming monetization
The video game industry is ripe for subscription-fueled growth. Games that are monetized through in-game purchases and single-disc sales (a surprisingly large business but rapidly becoming a thing of the past) are both poised to be replaced by gaming platforms that offer a large selection of games for a relatively low, recurring fee. Gamers may have their favorite titles, but they also crave variety which they can get from the gaming platforms that offer tens or even hundreds of games.
Following this trend, and as massive names such as Google and Apple enter the mix alongside industry stalwarts Microsoft, Nintendo, and Sony, gaming monetization models have lurched towards subscription – a trend likely to further extend as cloud gaming platforms begin to enter the mix.
Let's take an updated look at the subscription landscape for video games.
Gaming industry giants adopt subscription models
Microsoft, Nintendo, and Sony— the triumvirate of major console-makers — have already made subscriptions a big focus. The companies behind the Xbox, Switch, and Playstation, respectively, have ruled for decades and aren't waiting around to test the subscription waters; they're jumping right in. Xbox and Playstation have cloud-based platforms up and running. Gamers pay a monthly rate for access to hundreds of current titles and backward-compatible fan favorites. The PlayStation Now shop even allows users to rent titles and stream games without waiting to download entire files. Meanwhile, Nintendo Switch Online (NSO) gained nearly 10 million subscribers in eight months since launching in fall 2018. The service costs just $4 per month, $20 annually, and lets gamers save progress through the cloud or play beloved Nintendo Entertainment System (NES) games.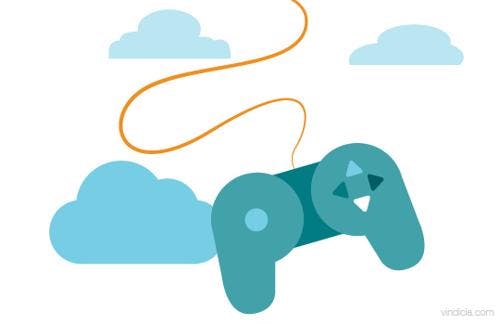 Technology giants also enter the gaming business along the subscription route
The subscription surge has hardly been contained to the traditional titans of gaming.
The intense activity in the video game industry — which is worth $135 billion, according to CNBC in its report on Tencent — has even provoked Microsoft and Sony to join together. The longtime rivals recently announced their intentions to work together on cloud innovation. Such was the surprise of the development that Bloomberg reported Sony's PlayStation team didn't even know about the agreement to work cooperatively on streaming technology and move some of PlayStation's servers to Microsoft. The move has largely been interpreted as one to contend with the increasing number and pull of competitors entering the video game space — especially Google and Apple.
Effectively monetizing gaming with subscription management solutions
As more and more gaming platforms adopt the subscription business model, they will need to re-assess their monetization, billing, and subscription management infrastructure. 
We are The Subscription People, and we can help these businesses with the solutions and expertise they need to monetize their gaming assets most effectively.
Contact us today for information about our products and services.
Whitepaper
Which billing platform is right for B2C subscriptions?
Download
Categories