October 2, 2012 | Authored by: Vindicia Team Blogs
What is the IMPACT of Customer Retention [Infographic]
Acquiring new customers is costly. That's why keeping the customers you already have is critical to your recurring top line revenue.
In a competitive business environment, delivering high standards of customer service and superior product performance are important, but the key to minimizing customer churn and maximizing customer lifetime value is to deploy a subscription billing partner like Vindicia® CashBox®. CashBox, our marketing, CRM and billing platform, is proven to increase customer retention by 10-15%.
Our infographic below breaks down and highlights the significant bottom line impact customer retention has on incremental recurring revenue.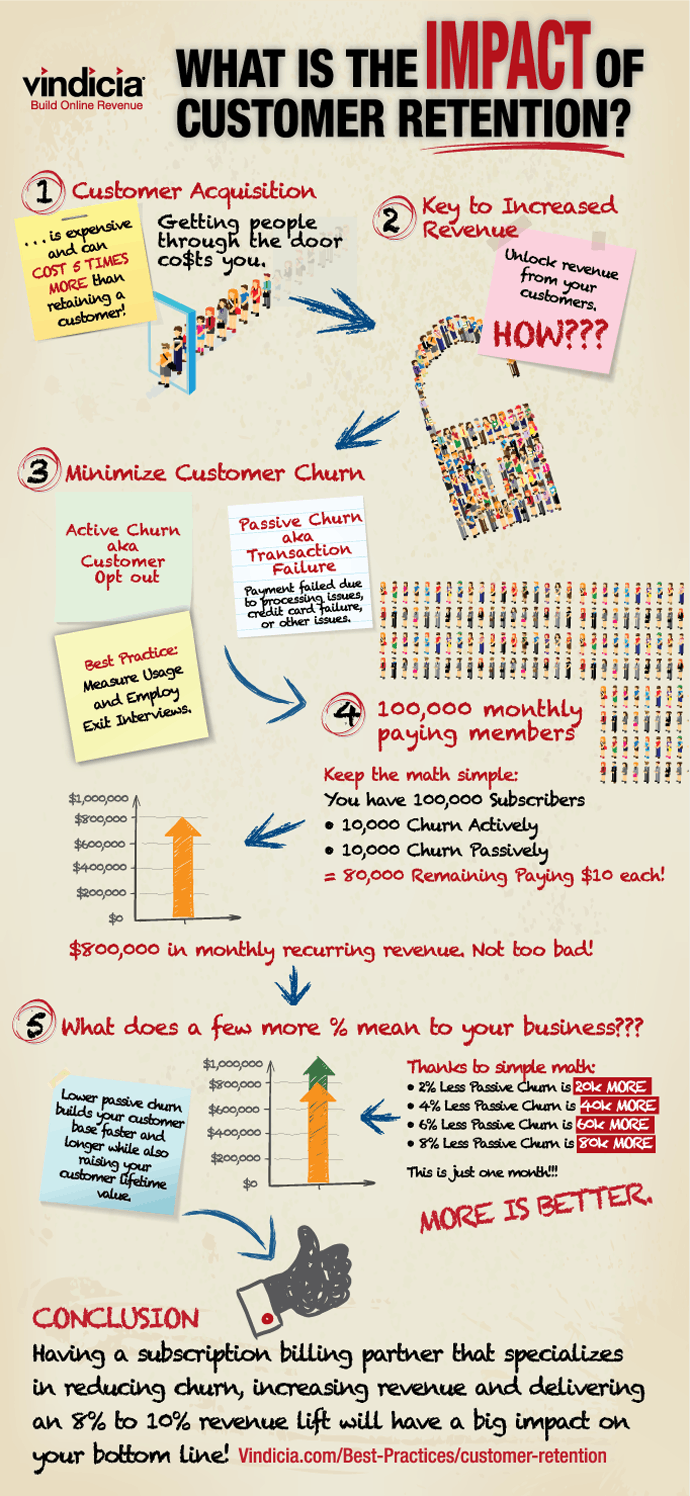 Whitepaper
Which billing platform is right for B2C subscriptions?
Download
Categories