Payment experience is key for subscription retention
Sep 27, 2022 | By PYMNTS.com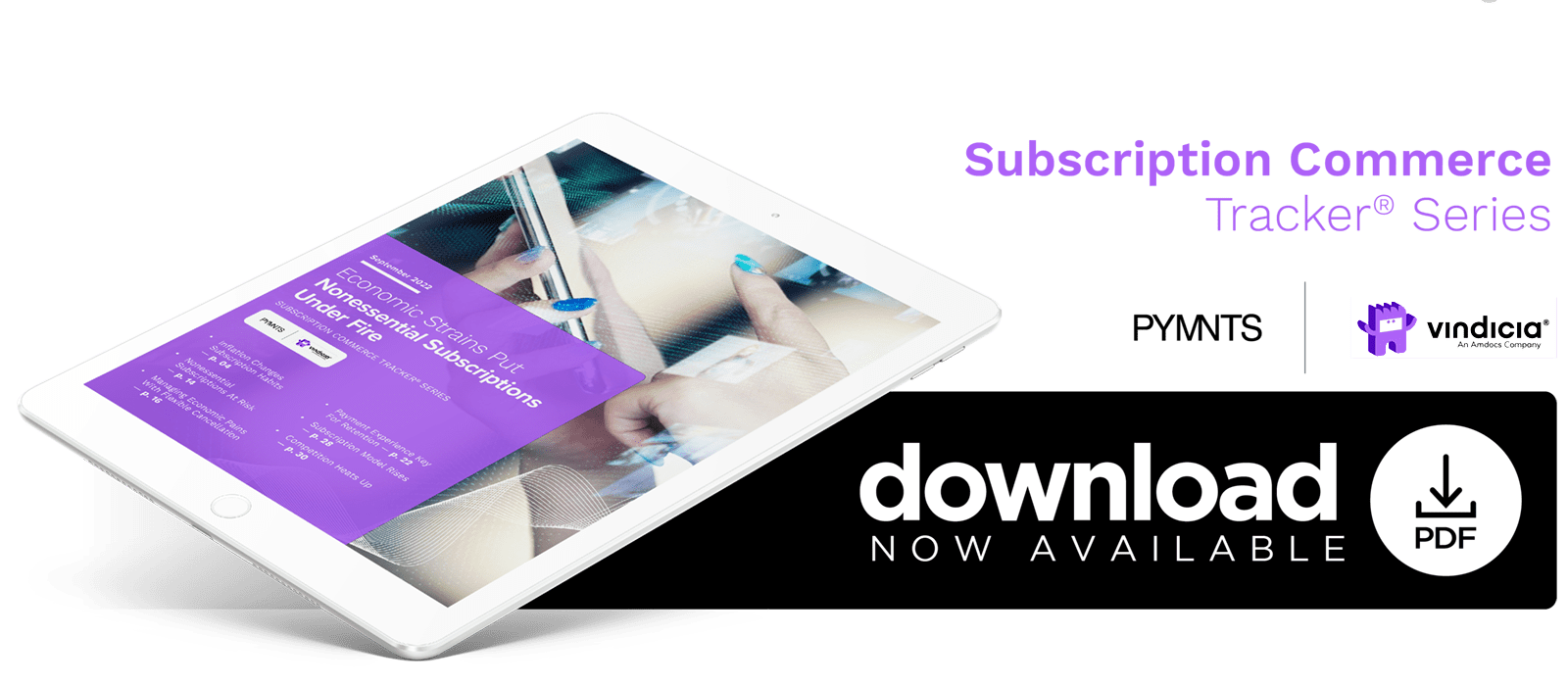 Improving the subscription payment process can help subscription merchants maintain their customer bases.
"Based on current consumer and business stats, I am seeing a much lower rate of subscription renewals. In response to this, my team and I have built extra capabilities within our Vindicia software that help subscriptions recover failed payments and fight churn. Using this sort of product has proven instrumental at helping subscription businesses recover the revenue they deserve." - IOANA STAMATE, Senior director of product management, Vindicia
The payment process is a vital part of a consumer's subscription experience.
A payment process that is clunky and filled with friction is prone to avoidable customer churn. Therefore, one of the best tools available to subscription merchants seeking to keep customers is a streamlined recurring payment process.
According to PYMNTS data:
More than one-third of recurring monthly bills for services are set for automatic payment.
There is a strong preference for making payments via digital channels, with younger consumers leading the trend.
More than 4 in 10 consumers cite ease and convenience as the most important reasons for choosing digital payment channels.
Although many consumers are making recurring payments online, the experience is often far from ideal.
Consumers experience many problems using digital channels:
22% – Lack of ability to split payments with multiple people
20% – Lack of options for paying bills
17% – Lack of instant payments
15% – Less secure personal information
15% – More expensive
Given the challenges consumers face in making online payments, there is a widespread interest in a better payment experience.
PYMNTS data indicates that as many as 40% of consumers are interested in using service providers that offer an improved billing experience, and for a substantial number of consumers, there is a willingness to switch providers to obtain this. Moreover, 23% of consumers are at least very willing to pay an extra fee to access an improved payment experience. 
• A better recurring payment process leads to better outcomes. 
• PYMNTS data shows that 39% of consumers pay their bills on time when using recurring

Read complete article