Maximize your recurring revenue through the entire subscription lifecycle
Consumers today prefer subscriptions. Whether it's software or content, cosmetics or cars, consumers prefer to experience a product or service for a low monthly fee, rather than own it for a higher price. As a result, more and more businesses are looking to better understand the subscription business lifecycle and how they can maximize recurring revenue and succeed with a subscription business model.
This comprehensive eBook describes the five phases of the subscription lifecycle: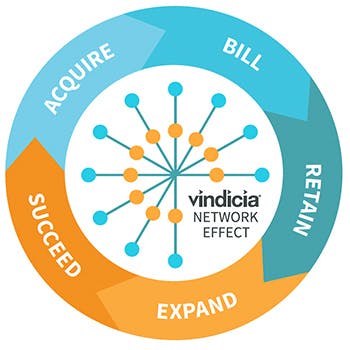 The Subscription Business Lifecycle
This actionable eBook explains the needs and challenges of each phase and shows how Vindicia leverages what we call the "Network Effect" of our vast payment and subscription data to ensure that our clients excel across all stages of the lifecycle. Download this informative eBook to ensure the success of your subscription business.