June 16, 2020 | Authored by: Jesus Luzardo
How to leverage subscription intelligence to create personalization and fuel subscription growth
Know your customer. It's the hallmark of every successful subscription service. Personalization continues to be a major force in the subscription industry, helping companies better engage users, deliver more tailored products and services, reduce churn, and boost customer loyalty and lifetime value.
Rising customer expectations are driving the need for personalized subscription services. A 2019 survey conducted by The Harris Poll revealed that 63% of consumers in the U.S., U.K., and Canada expect personalization as a standard service today. The key to delivering that level of service is something we call "subscription intelligence." Leveraging customer data, trends, and subscription metrics give companies more insight into subscriber preferences and activity, allowing them to personalize various aspects of the subscription service.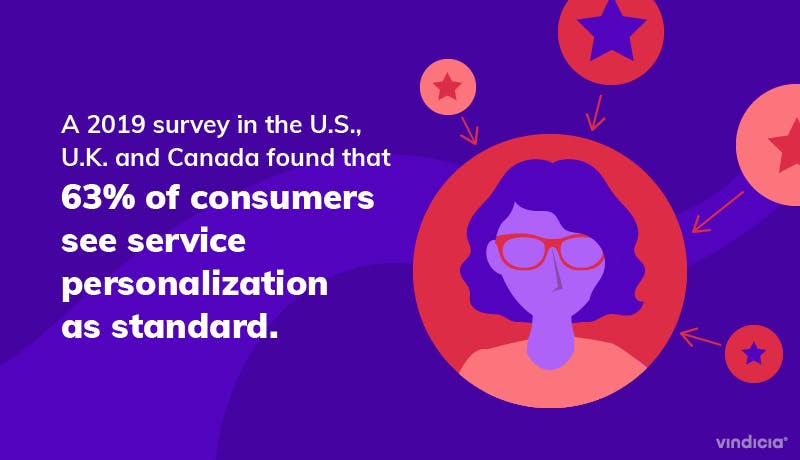 There's also an opportunity for subscription companies to go beyond service personalization and incorporate individualization into their customer engagement and retention strategies. By exploring customer behavior patterns unearthed from subscription data and metrics, businesses can leverage subscription intelligence to capture more subscribers, retain them longer, and increase recurring revenue streams.
Companies searching for inspiration to ensure subscription business health and fuel growth through personalization and best practices can look to subscription industry innovation.
Spotify customizes content curation
Spotify is one of the best-known examples of personalized subscription services in action. The company analyzes user activity on its music-streaming platform, including tracking which songs and artists customers listen to frequently. Using that information, Spotify's system creates a curated playlist each week that combines tracks customers have previously saved along with new music they might enjoy based on their listening habits. By helping users discover new tracks and artists, the company builds engagement and keeps subscribers on the platform.
As reported by TechCrunch, user activity and engagement metrics have increased when Spotify personalizes content curation in this fashion. It's no surprise, then, that the company has continued to expand this program and shift focus away from generalized weekly playlists.
Nugg Club polls customers for subscription box success
Nugg Club, the popular cannabis subscription service, leverages customer data for insights on how to better delight customers. Nugg uses quizzes to gauge customer preferences and curate subscription boxes to fit personal tastes. Every new customer is asked to complete a quick quiz at the point of enrollment to put together an initial package. The subscription service routinely conducts follow-up surveys to gather additional intelligence to fine-tune boxes accordingly.
The insights gathered from these questionnaires also inform product recommendations for customers to explore other cannabis strains they might enjoy. Creating a consistent feedback loop helps the subscription service make improved suggestions so customers only receive products that closely align with their personal preferences. Users are more likely to feel engaged when they have a stronger role in shaping their subscription boxes. The combination of high engagement and personalized services through subscription intelligence can lead to a healthier business with low churn rates and higher revenues.
TikTok directs users to relevant content
TikTok has taken social media by storm over the past couple of years, thanks in part to its personalized approach to content sharing and curation. Using advanced algorithms, the platform tracks a variety of user signals to determine the types of content each subscriber enjoys watching—or avoids entirely. Those factors include previously viewed content, session duration, active searches, and community activity such as liking or commenting on posts.
Other media platforms follow similar models, but TikTok is especially aggressive, queuing up new recommendations the moment a video ends. The constant stream of content helps keep subscribers engaged with the platform and searching for new videos to watch and producers to follow.
The platform's algorithms are also effective at weeding out videos users don't want to see. Today's consumers are more sensitive than ever about how they spend their time, welcoming any service that removes time-consuming steps or unnecessary content.
The Wall Street Journal delivers more memorable experiences
The Wall Street Journal's subscription service focuses as much—if not more so—on creating a strong user experience for existing customers as it does bring in new subscribers. Every user creates their own profile and lists their core interests, including topics like politics, sports, entertainment, and international news. With those insights, the platform can make more targeted recommendations and point customers toward new content that fits their tastes. WSJ users receive their own personalized home page featuring a news feed that is carefully curated according to their stated preferences and past activity.
The newspaper is also able to diversify content delivery, suggesting different formats for users to explore, such as podcasts, web articles, and in-app exclusives. With more personalized content recommendations and varied delivery platforms, The Wall Street Journal creates a cohesive digital environment that continually engages and informs subscribers.
Realize the full impact of subscription intelligence
Personalization will continue to grow in importance as consumers become more accustomed to tailored subscriptions and brand experiences. And subscription intelligence will continue to fuel successful personalization strategies.
Subscription companies need to mine their subscription data to uncover ways to incorporate personalization to build relationships with customers and increase brand loyalty. Tapping into available customer data and metrics on areas like product offerings and customer retention rates will provide the subscription intelligence needed to achieve these goals and boost customer lifetime value.
Subscription business success necessitates intelligence at all phases of the subscription lifecycle. Gathering subscription data, monitoring key metrics, extracting valuable insights, and acting on that information requires a flexible subscription management platform and the know-how of subscription experts to get the most out of underlying user data.
At Vindicia, our subscription lifecycle management platform provides our clients with unmatched subscription intelligence and data analytics, helping them generate predictable, long-term revenue streams. With over 17 years in the subscription business, we have processed almost a billion transactions worth tens of billions of dollars. This vast and varied data set, coupled with subscription intelligence and data-driven methodologies, enables our experts to derive actionable insights and best practices that no subscription business can hope to achieve on its own. Contact our team to learn more.
Whitepaper
Which billing platform is right for B2C subscriptions?
Download
Categories