Subscription billing and recurring payment solutions
In today's subscription-based economy, we're witnessing a fundamental change in the way consumers purchase everyday products and services. Displaying an overwhelming preference for the convenience and peace of mind of subscriptions, memberships, and other forms of recurring billing, consumers today would much rather rent than own. They'd rather subscribe than buy.
Product and service providers are also benefiting from the growth of recurring revenue business models that have innovated and disrupted almost every industry segment. Subscription-based companies grow faster. That's why traditional merchants are increasingly augmenting or replacing their business models with subscriptions and recurring revenue approaches to their business.
Traditional, legacy billing and payment systems, however, are unable to meet the demands of the modern subscription-based economy. To truly automate billing, online service and product providers need a subscription billing system that is robust, agile, and friction-free.
Build greater long-term, recurring revenue through greater customer satisfaction
Traditional approaches to subscription billing can hamper your company's ability to attract and retain recurring customers, making it difficult to maintain customer satisfaction and long-term revenue streams. At Vindicia, we understand that subscription and recurring billing is about much more than just transactions. It's about improving your average customer lifetime value (ACLV). 
Vindicia subscription billing solution
We offer two paths to higher recurring revenue: Vindicia Subscribe and Vindicia Retain. Vindicia Subscribe is our complete subscription management and recurring billing system that helps you increase recurring revenue and customer satisfaction at every stage in the customer lifecycle. If you already have an agile billing platform in place, you can dramatically reduce the customer churn caused by failed recurring payment transactions with Vindicia Retain.
Our SaaS-based Vindicia Subscribe subscription management and recurring billing solution was designed from the ground up to help you:
Accelerate customer acquisition by speeding time to market for campaigns and new offerings
Retain customers longer with innovative technology that reduces churn by as much as 30%
Increase top-line revenue by 5% or more
Make it easier for consumers to stay connected to your services
Accept multiple currencies and payment types, including credit cards, debit cards, ACH, Amazon Pay, Apple Pay, Google Pay, PayPal, ELV, direct debits, mobile payments, and many other popular regional methods 
Support worldwide tax compliance and anti-fraud automation
Comply with new revenue recognition requirements
Vindicia subscription and recurring billing benefits
Accelerate customer acquisition
Your time to market is drastically decreased for campaigns and new subscription offerings. You can rapidly adapt to changes in the marketplace and respond to competitor moves to avoid falling behind. 
Improve top-line revenue with flexible pricing 
Lift your top-line revenue by deploying our robust subscription billing platform that provides all the features you need to launch and grow your subscription business. The Vindicia Subscribe Product Catalog delivers the flexibility you need to manage pricing for virtually any mix of products and services. You create a product catalog that packages your products and ties them to billing and rate plans. You set entitlement preferences to control access to your products. You can also tailor offers to entice target customers, mix and match products and services, and fine-tune pricing to increase customer acquisition rates. Vindicia Subscribe makes it easy to maximize your revenue by managing all aspects of your product catalog without involving your IT resources.
Keep consumers connected 
Keep your customers connected and engaged with your subscription offerings by reaching them at the right time with the right messages. Our subscription intelligence can help you trigger these campaigns so you have a fully automated process for driving consumer engagement. 
Accept multiple currencies and payment types 
To succeed, your subscription business needs to accept a wide range of currencies and payment types, including credit cards, debit cards, ACH, Amazon Pay, Apple Pay, Google Pay, PayPal, ELV, direct debits, mobile payments, and many other popular regional methods. By accepting multiple currencies and payment types, our subscription billing platform enables your business to provide your customers with a friction-free experience that will encourage them to sign-up and remain with your recurring products or services.
Reduce active churn and retain customers longer 
Our frictionless payment facilities and payment methods are designed to reduce active customer churn. When your customers have fewer barriers in the way of making a payment, then they have the opportunity to focus on the value that your products or services bring to their lives. 
Prevent transaction failures to prevent passive churn
Our innovative retention technology reduces passive churn by leveraging subscription intelligence to resolve failed payment transactions. There are hundreds of reasons why payment transactions fail. These include lack of funds, suspicion of fraud, expired cards, and network errors. When a debit or credit card payment is declined, our smart retention technology is there to recover as many transactions as possible. Vindicia uses sophisticated retry logic, Account Updater services, and dunning processes to reach out to customers via multiple channels to secure an alternative payment method. The platform also analyzes each individual failed transaction to understand why it failed, and then automatically resolves the issue that led to the failure.
Prevent fraud and chargebacks
Fraud and chargebacks hurt your bottom line by eliminating potential revenue. And if your chargeback rates exceed the threshold set by credit card issuers, you can even lose your ability to accept credit payments. That's why, when potential fraud turns into a chargeback, you must address it. But that takes time. Vindicia Subscribe helps you prevent and fight fraud and chargebacks, helping to boost revenue while removing much of the burden of chargeback management from your team.
Benefit from the secure card handling
Vindicia Subscribe Hosted Pages relieve you of the time-consuming and expensive burden of maintaining a PCI-compliant database. Anyone who stores and processes payment information must comply with PCI security requirements. Vindicia Subscribe handles all compliance requirements for you by hosting pages that take payment information on our servers while providing a seamless payment experience for your customers. When Vindicia Subscribe hosts pages for you, you accept and process customer payment by submitting that data directly from your order form to Vindicia over the Secure Sockets Layer (SSL). As a result, you can create a storefront that accepts and stores credit card information without ever loading it into your own database. You use a specially designed web order form, accessed from your server, to store customer credit card information directly on Vindicia's servers from your submission page. With hosted pages, Vindicia makes the SOAP calls and populates the client data in the Vindicia Subscribe database.
To learn more, read our Security and Compliance datasheet.
Stay in compliance with revenue recognition standards
It can be difficult for subscription businesses to stay on top of new revenue recognition requirements, such as ASC 606 / IFRS 15. That's why we have integrated our solution with Softrax, the industry leader in revenue management software. This integration enables our clients to fully comply with new ASC 606 / IFRS 15 accounting and revenue recognition requirements while simplifying ongoing financial compliance and reporting. The integration makes complex manual manipulations and expensive enterprise resource planning (ERP) customizations a thing of the past.
Benefit from automatic tax calculations. 
Thanks to an integrated sales tax engine, Vindicia Subscribe can automatically calculate and apply the appropriate sales tax to transactions. You get the tax compliance power you need to offer products across the globe without the burden of having to calculate applicable taxes yourself. This sales tax engine is available as an out-of-the-box feature to all Vindicia Subscribe clients who choose to apply sales tax at the time of purchase. Continuously updated, the tax engine reflects the latest tax codes. Taxes are automatically calculated and billed in dozens of currencies using concise geospatial mapping, reflecting the location of your customers and the taxable status of your products and services. Vindicia Subscribe can also integrate with your Avalara AvaTax or Vertex O Series tax solution, further streamlining your tax compliance processes. 
To learn more, read our Vindicia Subscribe and Vindicia Retain datasheets.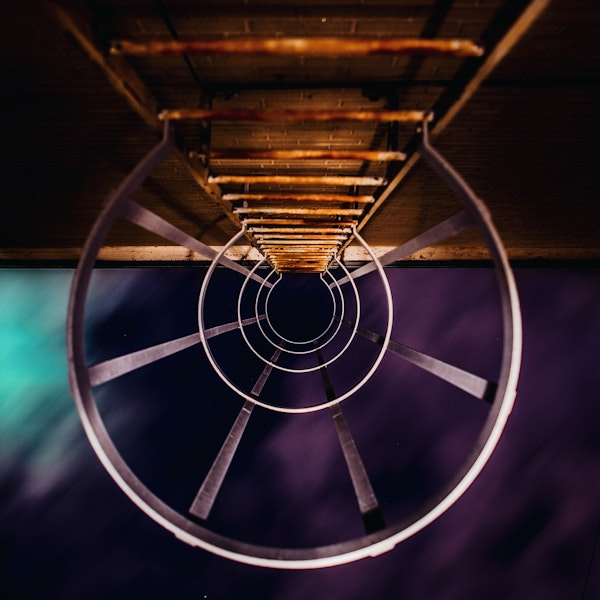 Vindicia Subscribe
The platform for subscription business success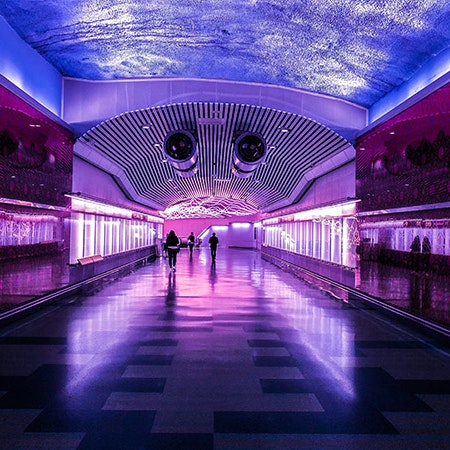 Vindicia Retain
Increase retention and grow recurrent revenue